The-Pensions-Net-Work (TPNW) was set up in 2006 to meet the needs of senior practitioners in the pensions and employee benefits industry.  Our regular residential meetings, held to enable members to meet, discuss industry issues and exchange new ideas with their peers in a non-competitive, relaxed, and informal environment, had to be put on hold due to the pandemic. However, TPNW continued to meet regularly, albeit online.
Residential Meetings
Our residential meetings, held under the Chatham House rule to encourage open debate, new learning and thinking, start at 17:30 on a Thursday and finish at 13:35 on Friday. There are usually six main speakers with ample time allowed for discussion after each presentation. There are also several networking opportunities offering the priceless opportunity for 1-1 conversations during coffee breaks, at the bar, over dinner or at breakfast with the other delegates. Included is dinner and overnight accommodation on the Thursday, breakfast, and lunch on the Friday. Locations are typically within 50 miles of central London. The objective is open, relaxed, and constructive debate in an informal environment, allowing the opportunity for members to interact with their peers, colleagues, and friends.
Lively, Engaged Debate
A key feature of our meetings is the time dedicated to debate. Speakers are invited to present formally for approximately 35-40 minutes, with the same time allowed for questions and discussion.  The maximum number of delegates admitted to our meetings is 45: in our experience the optimal size to facilitate engaged, high quality and spontaneous debate.  Each seminar provides 6 speakers who are all experts in their fields and excellent presenters.
Online Meetings were quickly set up to fill a gap when the pandemic restrictions curtailed our residential meetings. Held over 90 minutes with 2-4 speakers, they have proved extremely popular with our members, so much so that we, by popular request will have a mix of residential and online meetings in our future. These too are held under the Chatham House rule.
Meetings are held over a 24 hour period including a dinner and overnight stay. 
Our first meeting was held in June 2006.
To celebrate a decade of The-Pensions-Net-Work we held a special event in London on the 4th October 2016,  there were many senior figures within the Pensions Arena in attendance. A star studded list of speakers including Steve Webb, Baroness Jeannie Drake, Joanne Segars, Chris Curry, Paul Johnson and many others helped us look forward to the pensions and savings landscape in ten years' time.
John Moret – Chairman
John Moret was appointed Chairman of The-Pensions-Net-Work in March 2010. He is a non-practicing actuary and he is often referred to as "Mr SIPP" having spent much of his working life since 1990 promoting the advantages of SIPPs. He was the inaugural chairman of the SIPP Provider Group – now known as AMPS – and has worked closely with Government and regulators on a range of issues. He helped shape the income drawdown regime introduced in 1995.

John is a frequent contributor to a wide range of pensions journals and other trade magazines and is a sought after chair and speaker at industry conferences and seminars. Last year he was named as an adviser champion in Professional Adviser's "50 most influential list" and more recently he was amazed to discover he was number 3 in New Model Adviser's list of ten pension experts. He is board member of the Investment and Life Assurance Group (ILAG).

After more than forty years working in the life and pensions industry John retired from permanent employment at the end of 2010. His last position was Director of Marketing at Suffolk Life. He has recently set up a new consultancy – for more information go to: http://www.moretosipps.co.uk

He is a non-executive director of the Salisbury Playhouse theatre. He is also non-executive chairman of Investor in Customers – a small company that provides a diagnostic analysis of the strength of an organisation's customer relationships.
Patricia McSherry – Director
Patricia is the Managing Director of The Net-Work Meetings Ltd, the parent company of TPNW. She deals with the membership, sponsorship, bookings and all the meeting logistics.

She was introduced to the world of pensions when she worked for Malcolm Small (TPNW Founder and Chairman March 2006 to March 2010). She helped set up The-Pensions-Net-Work (TPNW) in March 2006, The-Women's-Insurance-Net-Work (TWIN) in February 2007 and The-Investment-Net-Work (TIN) in May 2007. She took over the company in December 2010.

With a background in TV, Theatre , Cabaret, Fitness, Sales and Recruitment, Patricia's work history is certainly not average. She has learned a great deal from her wide range of experiences.

She has been a village Councillor since 2012. Is an active volunteer at Zenith Youth Theatre Company in Bath, is Chair of its Management Committee and has a seat on the Board of Trustees. She has one daughter, who is studying BA (Hons) Musical Theatre at Guildford School of Acting (University of Surrey).
 Other Advisory Board Members are:
David Zwirn (representing Delta Financial Systems)
David Zwirn, Group Sales Director, Delta Financial Systems

David brings over 30 years' experience in institutional sales, business development and account management for leading investment research, financial technology and solutions firms to Delta. David has specific expertise in fintech and data services businesses and has held senior leadership positions within several leading global financial services institutions, including Hargreaves Lansdown, Morningstar and Calastone.  From this background, he has an unrivalled understanding of the issues involved in bringing to market and promoting innovative, financial technology-based solutions.  David has specific domain experience of the SIPP and drawdown sectors and was instrumental in creating the sales strategy.  He is responsible for the sales and business development for all Delta solutions across the group, in particular the development of new markets and opportunities created by Pensions Freedom pension freedoms.  David is married with three children, is a reluctant Tottenham fan (due to his son's obsession), enjoys boxing and has been known to get in the ring himself.
Chris Connelly
| | |
| --- | --- |
|                               Chris Connelly | |
Robin Ellison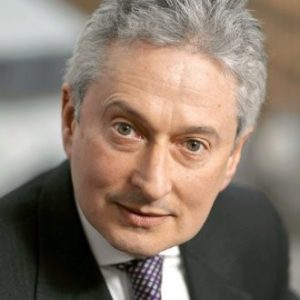 Robin Ellison, Consultant – Pinsent Masons
Robin specialises in the development of pensions and related financial services products for insurers and other providers, and in European and international pensions, pensions trustee law and pensions in matrimonial matters. He acts for a number of foreign governments and government agencies. He was adviser to the House of Commons Select Committee on BHS Pensions in 2016.He was a founder of the Association of Pensions Lawyers, being awarded its Wallace Prize in 1995 and in 1997 he was elected the first solicitor Honorary Fellow of the Pensions Management Institute. He was awarded the Industry Achievement award by Portfolio Institutional in 2013 and was European Pensions Personality of the year in 2017.

He is the author of numerous books on pensions including a four volume loose-leaf Pensions Law and Practice, the Pension Trustees Handbook (7th ed, 2013) , Pension Fund Investment Law (2008), Pensions and Divorce (2010), Pensions for you and your business, (2013) Halsbury's Laws Volume 80: Pensions (2013), and Red Tape: managing excess in law, regulation and the courts, Cambridge University Press (2018). He is editor of Pensions Benefits Law Reports and wrote a monthly column on pensions law for Pensions World for forty years.

He is Visiting Professor in Pensions Law and Economics at Cass Business School, City, University of London and is a former Chairman of the Pensions and Lifetime Savings Association.
David Harris

David Harris, Managing Director – TOR Financial Consulting Limited
He is an international expert on defined contribution pensions systems and wrap platforms. He founded TOR following a career with the Australian Competition and Consumer Commission and as a senior consultant with Watson Wyatt in the UK and Washington DC
Angela Kirkwood
Emma Watkins​
Emma Watkins,  Managing Director, Retirement and Longstanding –  Scottish Widows


Emma is the Annuities Director where she has responsibility for the end to end delivery of the Bulk Annuity proposition (from overseeing the management of key employee benefit consultant relationships to the participation in competitive tender processes, including the execution of bulk annuity transactions, and implementation and administration of bulk annuity policies); and proposition development of Individual Annuities, including the recent successful launch into the open market.

Emma sets high level strategy for the individual and bulk annuity propositions. Hand in hand with her business role, Emma also has change responsibility across the annuities division. Acting as a transformational leader, she works collaboratively to create an empowered team, who are motivated to take on business problems and realise value, to ensure and evidence that the team is working on the right set of Business Problems – "building the right things" – and that appropriate value is being realised by the Group as a result.

Collectively, her dual role results in an overall responsibility for overseeing the delivery of projects, product solutions and process improvements in order to meet business targets and provide an excellent customer experience.

Specialties: Pension scheme de-risking, buy-in and buyout bulk annuities, retail annuities, P&L responsibility, sales / new business development, operational management of administration and actuarial functions, strategy, client relationship management, marketing and PR.

Holds PMI Advanced Diploma in Retirement Provision and Diploma in International Employee Benefits. She is an Fellow of the Pensions Management Institute and on PMI Council.